Horray! So apparently wearing makeup to go swim and tan at the beach is not only a good idea, but encouraged as it brings extra UV protection. Who are we to complain?
The weather is definitely warmer, summer's here, and the sacred holiday months are a-coming. For a lot of us, that means summer holidays and PLAYA with endless hours of soaking up the sun and working on that sexy tan. We can already see it: lying on a deckchair or towel in our amazing new bikini (what, you haven't found yours already??) sipping on a fruit cocktail. We'll probably want to capture the moment and take a sunny selfie to make all our Instagram followers (and our colleagues, mwahaha) jealous… This implies boasting a perfect complexion, perhaps a bit of eyeliner and a pretty coral pout, no? Yes. But if wearing makeup for exercise is not always a good idea (unless you're wearing the right breathable products), is it ok to wear it on the beach? Well it turns out a study has just answered this question, and you'll like what they found: yes, it is!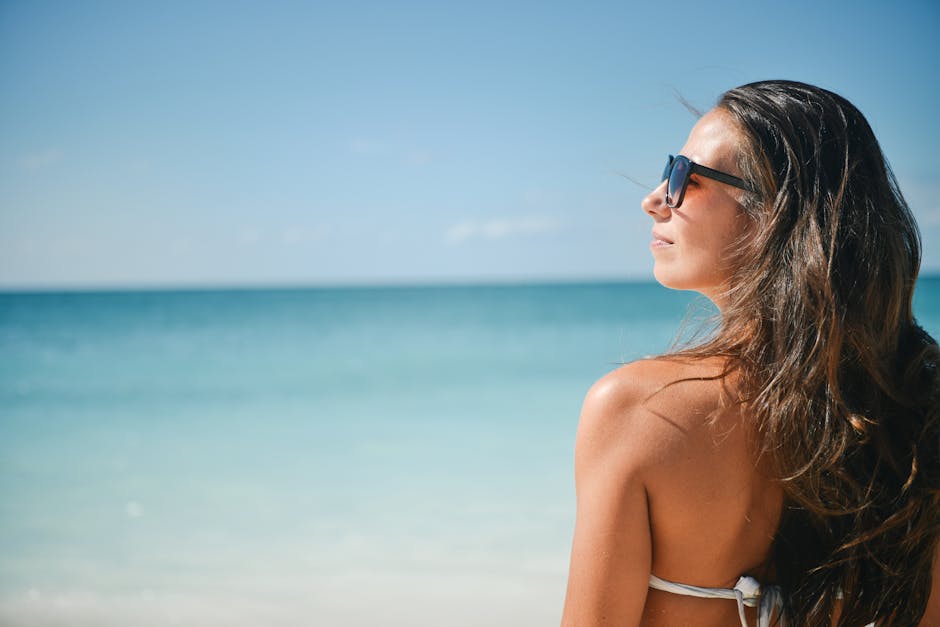 More UV protection
Researchers from the Autralasian Dermatological College have confirmed that wearing makeup reinforces the protection brought by sunscreen alone, and diminishes the risk of skin cancer. Indeed, foundations, powders, blushes, eyeshadows, liners, mascaras and lipsticks contain (for some) sun filters, pigments and reflectors which create an additional barrier between the sun and the skin. 
They do add that this is only valid if makeup is applied over a layer of sun protection (for example an SPF 30 or SPF 50 day cream). Of course, putting makeup on doesn't at all replace the necessity of sunscreen application every two hours, it only reinforces it.
So what about pores and the acne risk? This does depend on the products you use and the type of skin. Specialists recommend using non comedogenic products, to avoid the risk of blemishes, but also oil free or combination skin specialised products (heat naturally stimulates sebaceous glands which produce more sebum). Mineral powders are also recommended, but most importantly you can opt for a tinted sun cream. Keep it light on contouring or bronzing powder, as you'll need to reapply sunscreen often… As for lipstick and liner, do as you please!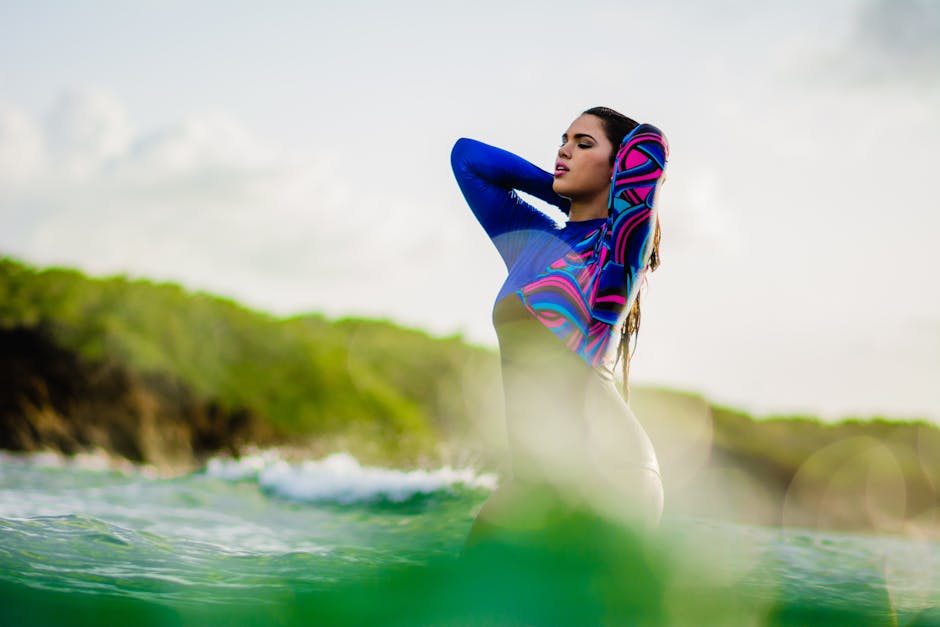 If makeup helps us with efficient sun protection, we're not going to say no! But remember it's no reason to lie on the beach for hours with no extra UV protection 😉