In the previous article we discussed the rise of a new trend in beauty and cosmetics: that of a rising necessity not only to adapt to the needs of busy, sporty women, but to praise the athletic lifestyle as a new standard for the modern day beauty adept. What does this mean in terms of products developed by cosmetics labs?
Formulas activated by effort
To go along with a hectic rhythm of life, new formulations for beauty products rely on the promise of action. Precisely targeted wellness treatments with boosting active ingredients shake up our traditional care routine: thermic hair mists activate with effort, cleansing gels no longer need rinsing, slimming creams enhance the energy consumption and oils transform into physical and psychological performance boosters. Designed in small and light formats, easy to drop into a sports bag, these new cosmetic ranges help recover from physical effort and facilitate the fitting of a "sports" window in our busy schedules.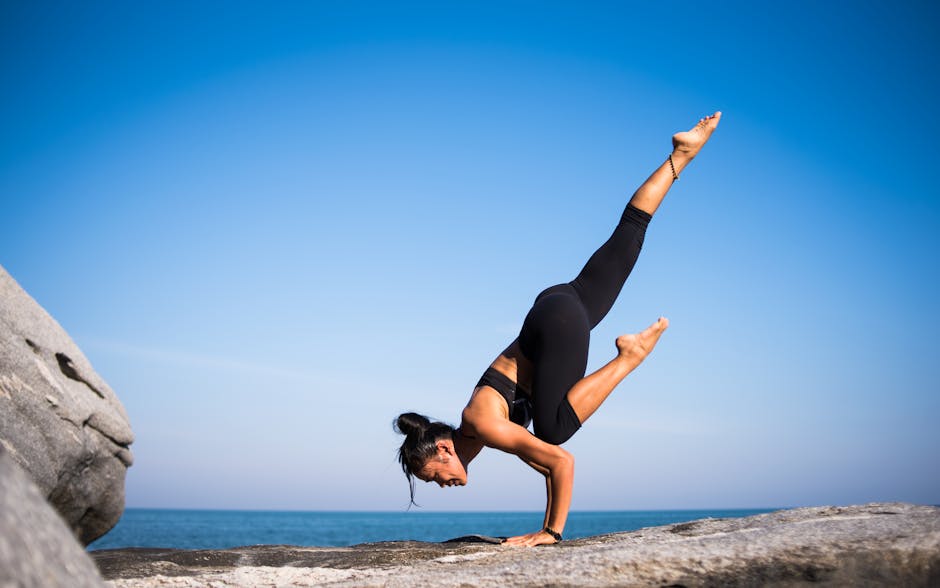 Among the pioneers of the movement, the Californian brand Yuni Beauty, created by a yoga passionate Franco-American couple, Emmanuel Rey and Suzanne Dawson. The brand offers a range of about ten natural care products with a pared down packaging, aimed at enhancing performance and soothing stress. Ethical formulations infused with essential oils, with an invigorating sensoriality to open up chakras. A few rolls of Savasana Aroma Concentrate will allow for example to favour focus during a yoga session and build a little cocoon of deep relaxation.
This search for functional and active products has inspired brands in new ranges, such as Biotherm's Skin Fitness range – composed of three care products to apply during and after the effort – or medical-standard brand Oxygenetix and its water-resistant, SPF 25, repairing and Oxygenating Foundation. Labs now work with cosmetologists but also sports medicine experts, to develop products capable of accelerating the skin's recuperation process, of limiting chafing and preventing skin dryness. For example, African Botanics' Revitalising Therapy Gel contains arnica, ginger, plus an arsenal of anti-inflammatory extracts, to restore vitality, promote circulation and reduce swelling for soothed joints and muscles, all while moisturising and repairing skin – ideal post-workout or post long-haul flight.
You can find many of the brands named here on Cult Beauty, including Yuni Beauty, Oxygenetix, Dr.Dennis Gross Skincare and Huda Beauty, and we've found a Cult Beauty Promo Code for you to save on your cosmetics shopping!
If they are not all necessarily innovative products – anti-chaffing and recovery products have existed for a few years in pharmacies and large sports shops – brands showcase desirable textures and packaging, boasting a luxurious hedonist dimension.
A trend that is also extending to sunscreen, applied before exercise to protect outdoor or nautical sports adepts. Shiseido, for example, has gone and released a protecting cream with an SPF filter that becomes stronger when in contact with liquids. A lab feat, achieved thanks to a molecule which forms a barrier enhancing the UV protection in the formula by 10%, by dissolving in contact with minerals contained in sweat or water. A cream which exists in BB Cream form, containing amino acids to prevent the body's dehydration while masking redness on the face.
Makeup that doesn't budge
As for makeup, sweatproof products are truly breaking through in the US, with brands such as Oxygenetix, Tarte Cosmetics, Rae Cosmetics or Sweat Cosmetics, a brand started by five athletes who were tired of appearing on camera face drenched in sweat!
If the trend is only slowly hitting this side of the Atlantic, brands are slowing releasing formulas and packagings that are meant to easily fit into a sporty beauty routine. Natural ingredients, vegan and cruelty free certifications, convenient formats and multitasking products make for cosmetics that are more adapted the modern woman's daily life. For example Huda Beauty sells long lasting liquid matte lipsticks, packaged in fours and in mini sizes – perfect for slipping in the side pocket of a gym bag. The Glow Pads from Dr.Dennis Gross Skincare come in the form of individual perfectly dosed towelettes for a mess-free, all-in-one application of a slow-developing tanning colours and exfoliating and anti-ageing ingredients.
More than completely innovative formulas, brands are offering new beauty scenarios, and are willing to renew and modernise the language of cosmetics, to offer products more in line with our active lives. Waterproof or sweatproof, heat-activated or sports-activated… the difference lies in the claim that is put forwards by labs. The search remains the same: products that stay put and follow us in our exercise regimes.