Water is once again finding its place in our beauty routines – just like the old days, except cosmetic labs are getting their hands on the purest waters, gathered with the most qualitative methods, for highly efficient well tolerated cosmetics. What more does the skin ask for?
Layering, in terms of care products, comes form South Korea, the other country of cosmetics. Where the temperatures can rocket in a very humid and polluted atmosphere, they prefer light, non oily textures. For the warmer months those products and gestures are a good thing to copy – we love those "pre-care" lotions, applied between the clarifying water and the cream.
This has inspired ideas for labs this side of the world. Last to date, the French's lotion Minéral 89 from Vichy. It used to be that the high concentration of mineral salts in this thermal water prevented it from being used in quantities too important in the creams. This new one however manages to include 89% of thermal water, fortified with various ingredients, among which the very hydrating hyaluronic acid. On another hand, the eaux extraordinaires from Melvita contain floral waters from rose, orange blossom and narcissus, and are full of hyaluronic acid and firming marsh clover.
France has a good tradition of using floral waters, and Asians and the rest of the cosmetics world just love those. Fortified waters also seduce luxury names, such as Dior, with its haute couture water, Lotion Essence de Rose in the Prestige range, obtained by sophisticated distillation in a controlled temperature, so as to extract as much as possible from the flower.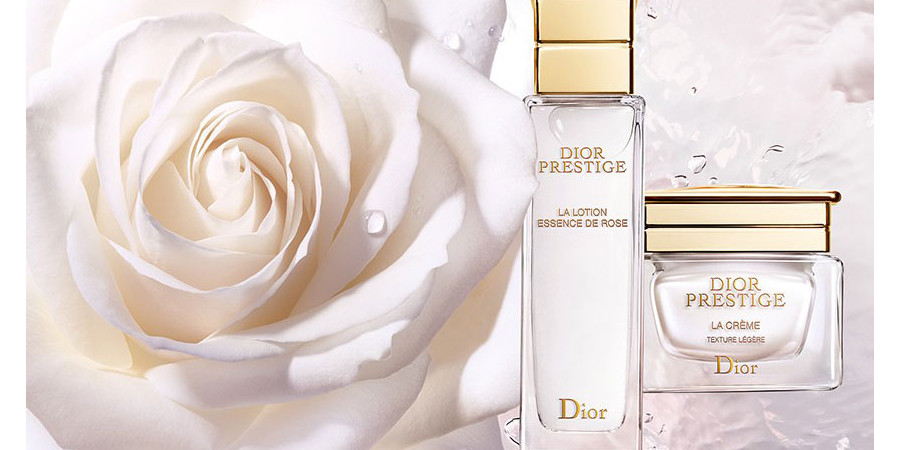 As for the use, these gel textures are meant to be gently patted on the face before lightly massaging – they prepare the skin for the lotion to follow. On top of moisturising, their benefit is reinforcing the skin barrier. Until recently, the very surface of the skin was considered a wall of dead cells, but with the increasing conscience of pollution and of the skin's life cycle, this natural filter has raised more interest. This barrier has a real anti-microbe role; its cells' homogeneity reflects the good health of deeper layers, and conditions radiance.
Don't forget, waters quench thirst too
When the weather is warm, dehydration is always around the corner. Watch out for freezing cold water, which quenches too quickly. Watch out for tea and coffee too, too diuretic. You are better off infusing fresh ginger or mint leaves in mineral water, to avoid using hard water. Or try aloe vera juice, extracted from this nutrient rich cactus sap, or coconut water, well now from Brazilian women, rich anti-stress magnesium and in potassium which limits water retention.