Essential in the world of beauty, water has been, for the past few years, the object of enforced scientific research. The results ? New formulations which accumulate benefits.
The qualities of water, exploited since the beginning of time, are shining in a new light nowadays, comforted by lab observations – and the rise of the ecological conscience. Kind to the body, waters are precious, filled with minerals and oligo-elements, with different qualities according to the source (mineral and plant), to the way they are used and the way they are enriched. As with charcoal cosmetics or healing gems, we are returning to a primal beauty, turning to almost supernatural telluric forces. To take care naturally of the skin's atmosphere, spray and moisturise away with this new wave of lotions and fragrances.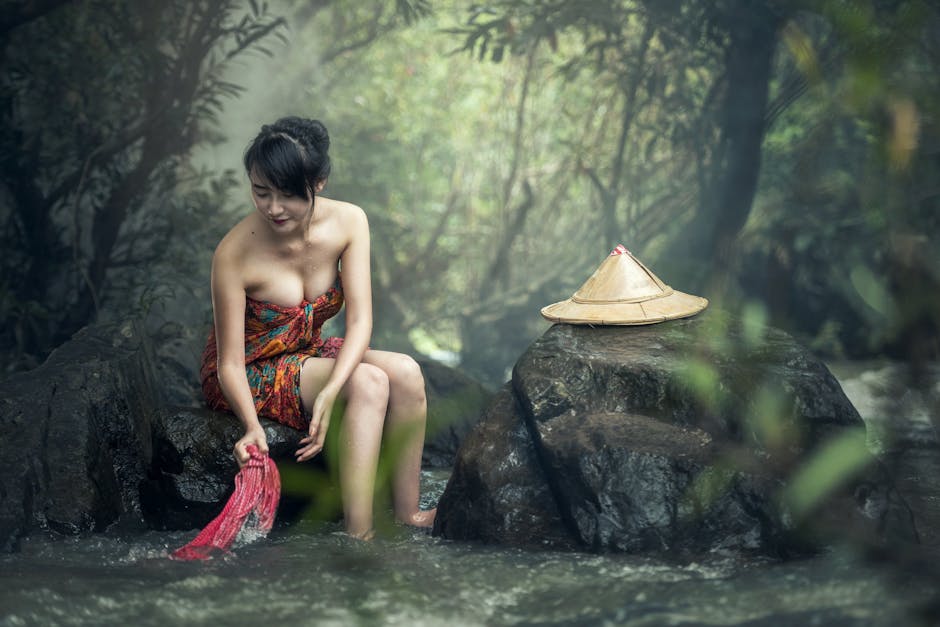 Our needs change when the weather is warmer. In our heads and in our plates we look for more lightness. And on our skin too! With sweat and high temperatures, sebum becomes thinner, dry skins find their comfort again, and combination skins tend to shine – all require supermoisturising creams without the oily feel.  
Starting the day with a mist of thermal or floral water seems like a welcome gesture then. On a face washed form the previous night, sebum and sweat secreted during the night build a protecting shield which you should aim to conserve. A minute after misting, sponge up the excess to avoid loosing hydration through evaporation. We tend to forget the potential of thermal water, bottled at the source, with no preservatives or perfumes, perfectly aligned with the skin, moisturising and soothing it.
Its unique composition is formed by the type of rocks the water flows through on its way out of the earth: calcium, magnesium, potassium, silicon, manganese, zinc… This water becomes thermal from the point it is exploited in a baths facility. If you can't go to the baths every morning, a mist of water straight out of the fridge is great for soothing form the heat. You can prolong the sensation by showering extremities in cold water: cold drives vasoconstriction, perfect for tired legs.
And, for a nice complexion, you can copy grandma who sprays her face with floral water – great if you like its perfume. Here, richness doesn't come from the earth directly but from flowers. Each one has its virtues: rose is great for radiance, lavender purifies, chamomile soothes, cornflower relieves puffed eyes…
They are obtained by processes as old as the stills in which water is boiled with petals or whole flowers. Vapor separates the heavier molecules, and distillation separates essential oils on one side and the hydrosol on the other. The later remains perfumed and rich in active components. But the term floral water is not defined by law, so each to make their own recipe with different distillation qualities and various preservatives. If a local organic market can provide you with lavender water, all you risk is less efficiency – may as well stick to the solid values of quality cosmetic products. Look at Melvita, who cultivate their roses in Iran and optimise their water with active molecules; or Sanoflore who grow their cornflower on French mountainsides.